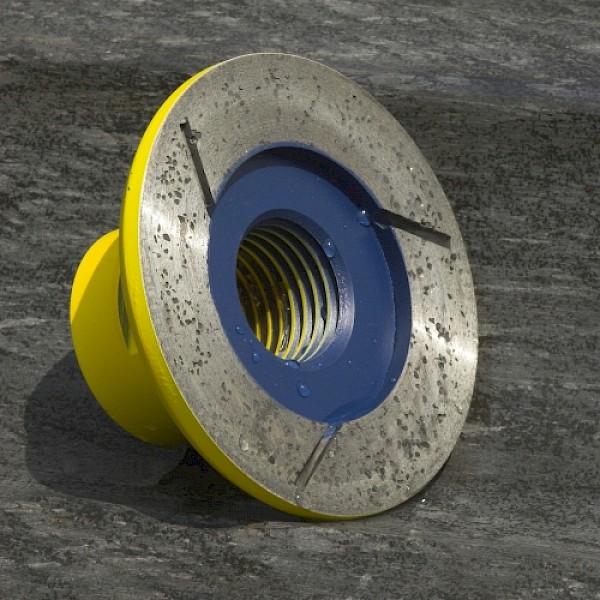 Diamond grinding disc for bevel support
The best tool for top and bottom bevel grinding on machines with lock.
Our diamond grinding wheel for bevel support leaves a homogeneous and fine grinding pattern.
It is unbeaten for breaking granite edges on automatic edge grinding machines. It is particularly economical thanks to its high coating and the possibility of resurfacing after wear.
Aufnahme:
M42 Innengewinde, SF